NEW
SPRING
SUMMER
COLLECTION
2021
"A balance between
the classic styles with
a twist of irreverence."
New Collection
Spring Summer 2021
Spring is the season where the days get longer and the weather gets warmer. It is the time when the sun begins to shine again and with it brings new hope and new light into our lives. This new collection Ana Hickmann Eyewear presents a balance between the classic styles
but with a twist of irreverence.
The highlights of this collection are the new duofashion that this time instead of the two traditional looks, now provides 3 options, a new hinge in the shape of a small triangle with a beautiful crystal on the inside, gives a classic but sophisticated look to the
piece and the continuation of the curvy temple with modern adaptations.
Dedicated to the business women, juggling life and work but always keeping an elegant look for every occasion.
Light metal with a beautiful crystal in a triangle shape conveys this style the most beautiful, modern look.
Also offers the possibility to graduate the sun lenses this way it is always comfortable for any occasion.
Also available in square shape. Comes in 3 different colours.
New square acetate sunglass presenting the new curvy temples. Fashion and modern conveys the temple two colours, creates gold and black line till the terminal, that is made out of acetate and comes with 2 colours, clear pink and black.
It's a classic and elegant piece for the daily life. Available in 3 different colours and also available in a rounder shape. Offers the possibility to graduate the lenses.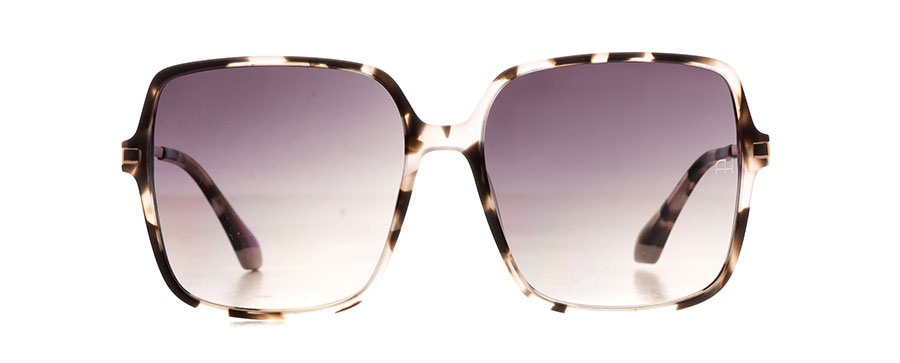 This piece is dedicated to the modern and independent women, with a front layered in acetate covered with a delicate lens over the acetate, which continues on the upper part and which makes the perfect match of brown and green colours. With gold metal temples and brown acetate terminals for superior comfort.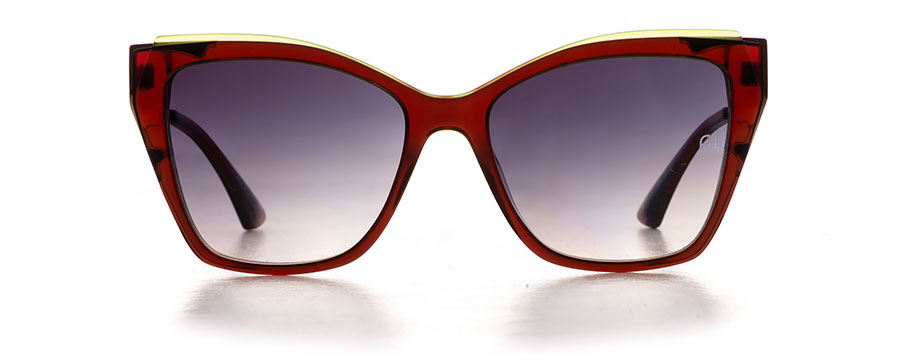 This new SS21 Collection presents 3 new styles with this new Duo-Fashion the iconic feature of Ana Hickmann
Eyewear that allows this time to have 3 different looks in the same frame instead of the traditional two.
Available in 4 colours.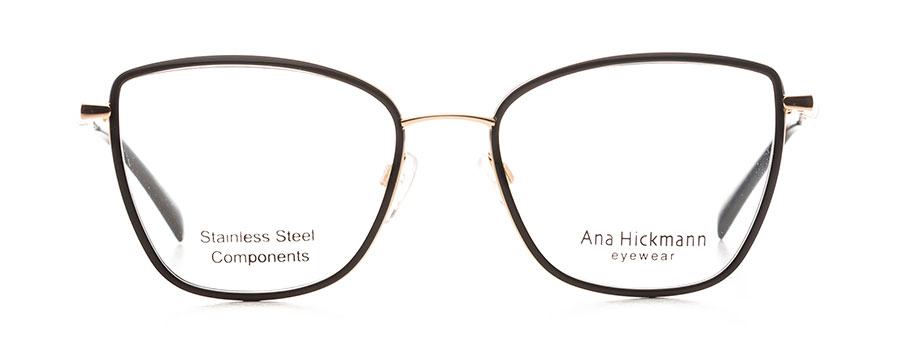 Classic round metal in acetate decorated with beautiful details in the hinge with 2 stripes painted on the metal.
the metal temple is a continuation of the curvy traditional temple introduzed in the collection two seasons ago.
Available in 4 colours.
This Art-Piece is the perfect combination of minimum effort and maximum style.Dedicated to those superheros that are both mum's, wives and business women that manage to do everything in perfection, with minimum time but 100% perfection.This piece is super light, acetate comes in beautiful shinny colours to light up the day.
Available in 4 different colours.
GET ALL THE EXCLUSIVE ANA HICKMANN UPDATES IN YOUR INBOX
NEWSLETTER